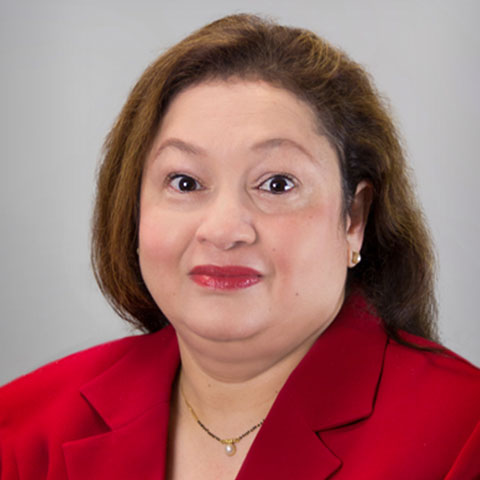 Position:  Advisory Board Member 
Dr. Mahajan has established herself as an investigator in the area of neuropathogenesis of HIV-1 in the context of drug abuse.
She has established 2D and 3D Blood Brain Barrier (BBB) models, that allow
studying mechanisms of BBB pathophysiology, examine BBB integrity and evaluate permeability of neurotherapeutics across the BBB. She investigates the role of a unique key signaling molecule in the dopaminergic pathway called DARPP-32, that impacts drug addiction, depression and other neurological disorders.
Her focus has always been on collaborative, interdisciplinary partnerships between various Departments within UB that include the Institute of Lasers, Photonics and Biophotonics, Research Institute of Addiction, Dept of Computer Science and Engineering, Dept of Pharmaceutical sciences, Dept of Oral Biology and the Department of Bioengineering and also multiinstitutional collaborations with University of Rochester Medical Center and SUNY Albany. This inclusive strategy has facilitated the emergence of a robust, innovative clinical translational research program that continues to grow steadily.
Dr Mahajan has obtained independent research funding from NIDA, NSF iCorp, Pharmaceuticals like Pfizer, Shire, Global- CRDF, US- Fulbright and other Private Foundations such as Dr. Louis Skalrow Memorial trust. Dr. Mahajan is Director of Research of the Division of Allergy, Immunology & Rheumatology. She supervises the research training of the Allergy fellows, Medical residents, graduate and undergraduate students. Dr. Mahajan has presented her research work at National and International conferences and was an invited speaker at several seminars and colloquiums. She has authored over 108 publications in several top quality peer reviewed journals and has thus demonstrated a high level of scholarly productivity. She is a reviewer and an adhoc member of the editorial board of several journals in her field.
Learn More About You First Services, Inc.
Group of Companies