Government Awards & Contract
You First Services, Inc. commercializes innovative scientific technologies to support the efforts that enrich the lives of others. Our company has successfully developed and launched products in the fields of Disinfection & Sterilization, Infectious Disease Control, and Oral Healthcare. As an Emerging Technology, Small Business Manufacturer, our goal is to develop unique scientific technologies into effective, accessible, and affordable products to improve the health and well- being of communities across the world.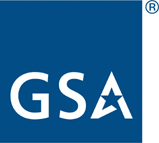 GSA Advantage! (VA Contact #36F79722D0183)
Lubricity Dry Mouth Oral Spray (SIN: C-20)
MetaQil Oral Rinse (SIN: C-20)
SteriSpace Air Sterilization (SIN: C-10)
GloTran® Automated Disinfection System (SIN: C-10)
Standard Unit (GT-35HI)
We Value Our Customer Relationships
You First Services would love to hear from you! Have you recently tried one of your products? Has your facility installed a SteriSpace? New user to Lubricity or MetaQil?
Leave us a review on any of our products and let us know how we're doing! 
Leave us a review right here! We appreciate the feedback.